the Friday night youth night was getting to crowded with children so I had been praying to start a Saturday afternoon Children's Ministry.
It took a while to get this children's Minstry going. But I kept praying and asking the congregation to pray about helping out in this needed ministry. I wanted to get some of the ladies not already involved in ministry to get involved in this.
As a result we have Tata, Dadi, Joy and Adel all helping in this Satruday afternoon ministry to the chirldren. Joy, who has never done any ministry before, is the one who is the main teacher on Saturdays. Her sister is so glad she is involved in our children's ministry.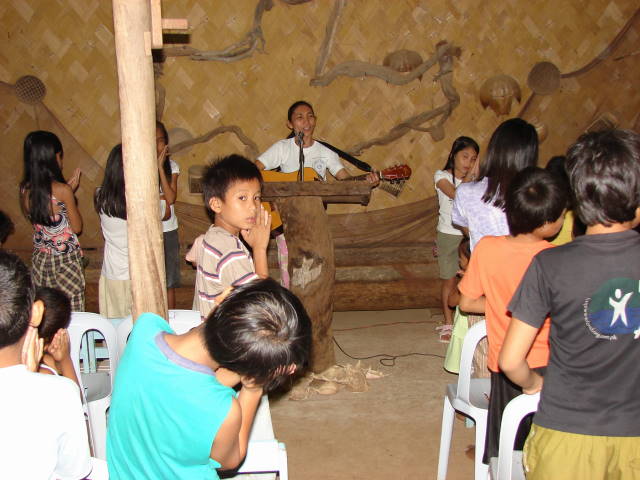 Tata with the Children's worship team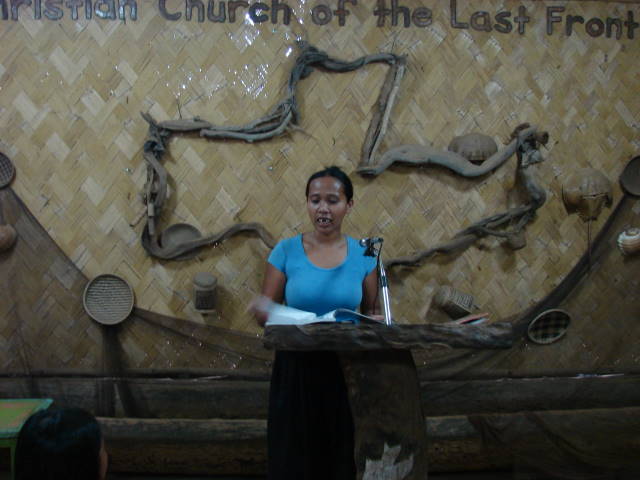 Joy teaches the children a Bible Lesson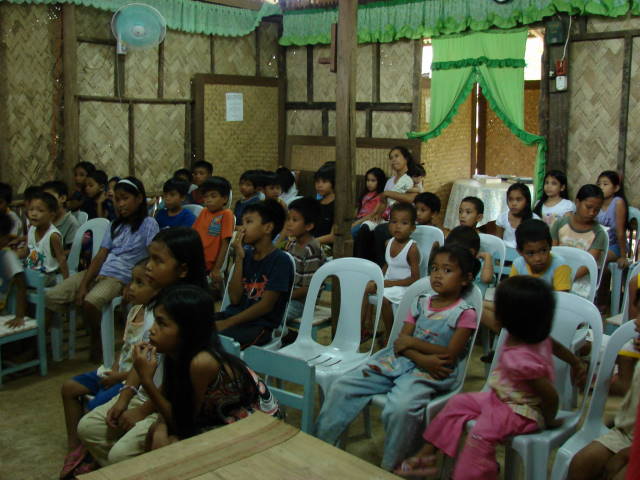 There were over 50 kids present at this Saturday's Activities
These three girls listen very intently to Joy's teaching from the Bible.