SUNDAY SERVICE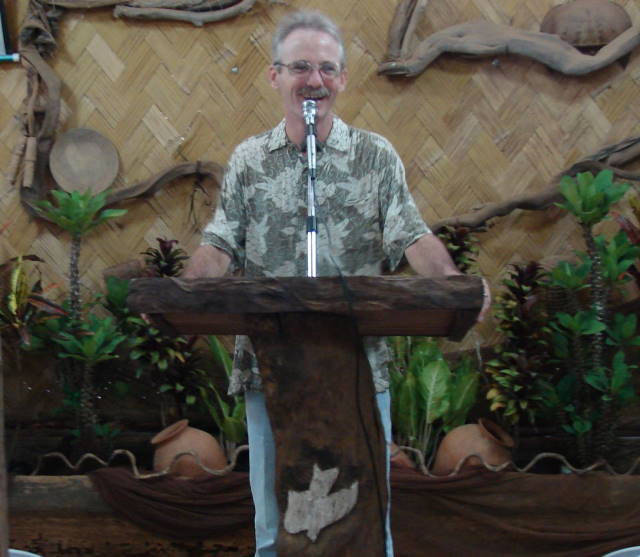 Pastor Chette on a Rainy Sunday Morning
Pastor Chette is currently teaching through the book of the Acts of the Apostles. Pastor Chette is teaching through the New Testament on Sunday mornings and through the Old Testament on Wednesday nights.
Sunday Morning Service start at 10 am and Wednesday Nights at 7pm prayer and 730pm Bible Study.
We are sorry that we cannot make his sermons available yet in mp3. but we are praying for recording equipment so we can offer them to the members and others who would like to have them.
Rainly Day attendance
Though there are about 12 members not pictured here. We still had a great July 6th Sunday Morning service. Pastor Nick taught this day, as part of his ministry he teaches the first Sunday of each month. It just happened to be my brithday.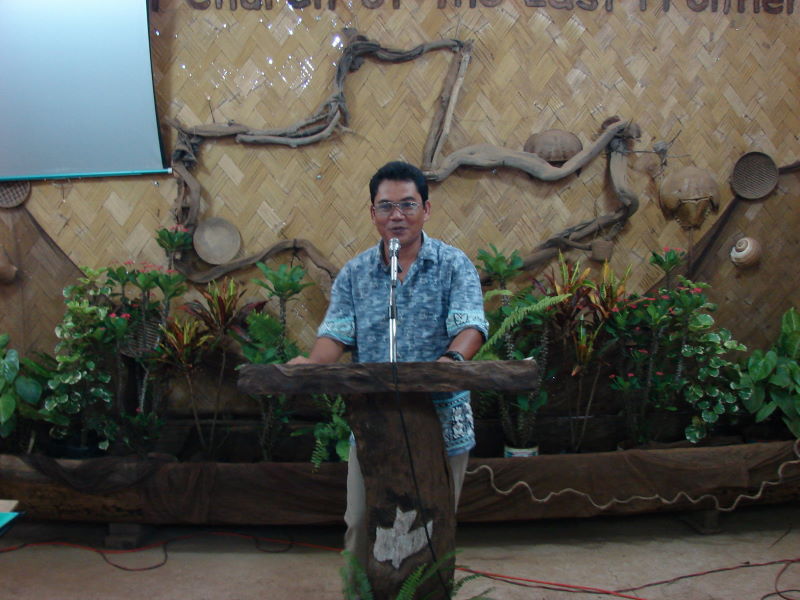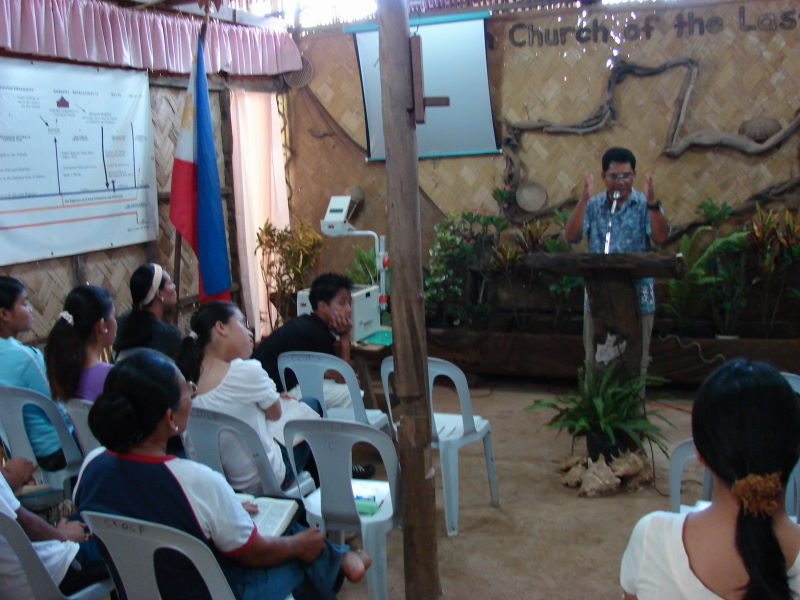 In Addition to Pastor Nicks ministry he does a weekly Bible Study, and he is instrmental in the establishemnt of the Palwano Tribal Minstry in Bataratza, Palawan.